Fully Automated Car Wash Remains Open 24/7
for Unlimited Members and Police ONLY
Sign-Up for Unlimited Online in Minutes!
COVID-19 Notice
To our valued customers,

In compliance with the Governor's order, Our detailing and customer lobby is closed at this time. 
The vacuums and cleaning supplies will be temporarily unavailable. 
The fully automated car wash remains OPEN 24/7 to Unlimited Members and Law Enforcement ONLY. 
We appreciate your business and support. 
From our families to yours, we wish your family health and safety during these difficult times, and look forward to serving you again soon. 
Your Carriage House Car Wash Team 
SINGLE & UNLIMITED WASH OPTIONS
Wash more than twice a month and value convenience? Our Unlimited Wash Club is for you. Sign up at the car wash at the auto cashier in just a few minutes, sign up online or download our App. Additional savings of $5.00 / month for any additional car in the family.  Unlimited Wash Club Members exclusively enjoy ongoing savings with Express Detailing services. And we don't invade your personal space – no ugly RFID tags here. We simply recognize your license plate.
$35/month
$15 Single Wash
$30 Per Addtional Car
Includes Basic Plus
*Triple Foam Conditioner
*UV Body Protectant
*Tire and Wheel Blasters
*Underbody Power Wash
*Instant Wax Shine
Join Now
Best Value
$45/month
$20 Single Wash
$40 Per Additional Car
Includes Deluxe Plus
*Underbody with Rust Inhibitor
*Hot Lava Bath
*Carnauba Wax Treatment
*Tire Shine
*Seasonal (Bug or Salt Treatment)
Join Now
EXPRESS DETAILING SERVICES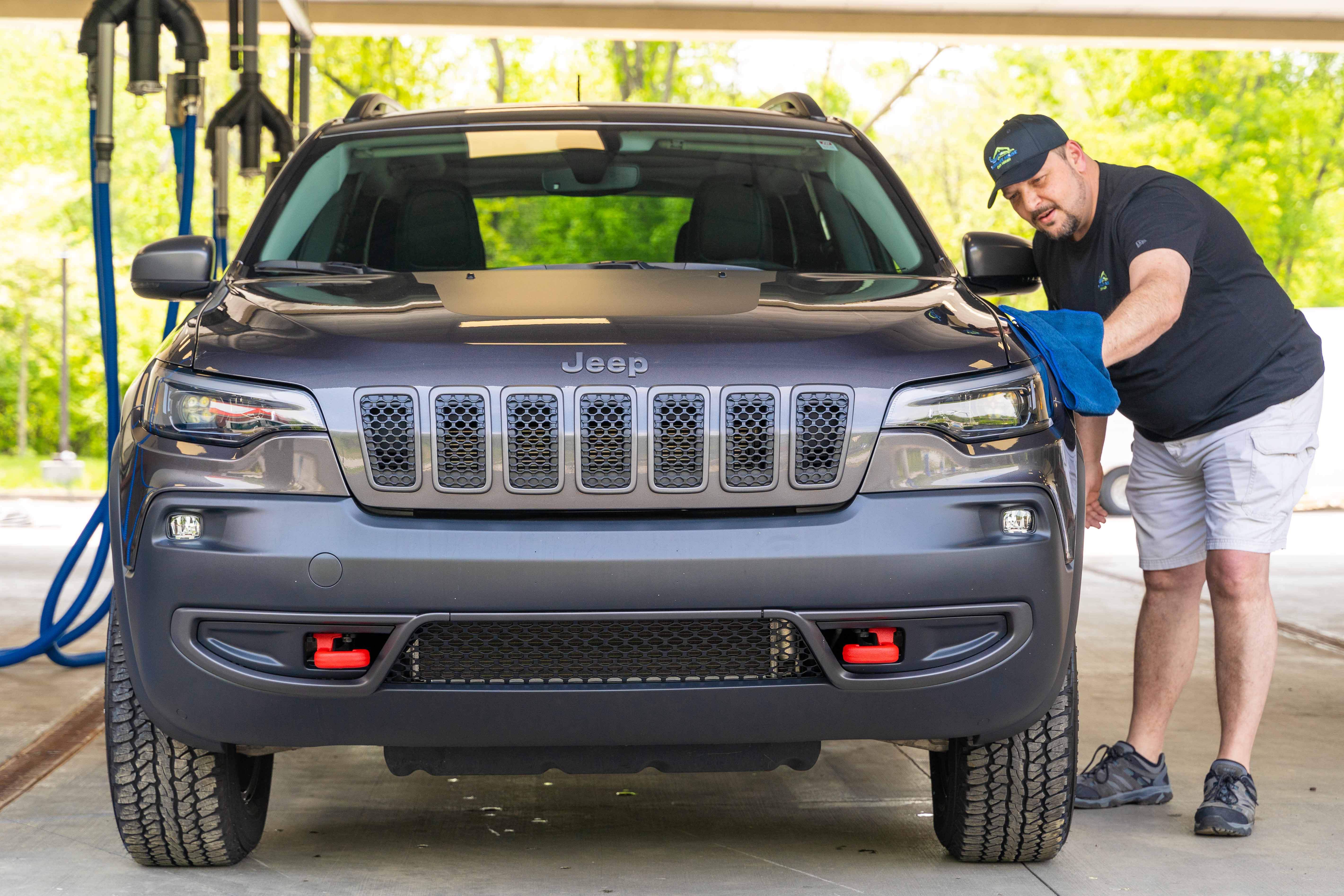 Keep your car feeling new.  We offer express detailing services for as little as $35*. Schedule in advance so that you can reliably be in and out when we promise in as little as 45 minutes. Relax or be productive with your time as you wait in our customer waiting area.
*Special discounts for Unlimited Wash Club members. Additional charges may apply for extra soiled interiors, pet hair and add-on services.
There is no better car wash experience.  With the best and safest technology, by-appointment detailing services, free vacuums and interior cleaning supplies, various ways to save, and the unique convenience of washing 24 hours daily – there is no other car wash like Carriage House Car Wash.  As Your Neighborhood Car Wash  we are committed to building relationships with and supporting our local community organizations, schools and businesses. Experience it for yourself with the comfort knowing we guarantee our quality.     
Contact us
7489 Wooster Pike, Cincinnati OH 45227
Phone: 513-272-3764