Carriage House Car Wash
Our wash services are priced for value and provide the ultimate in convenience – whether you buy one wash at a time, take advantage of savings through our App, or sign up for a monthly Unlimited Wash plan. Enjoy our free vacuums, interior cleaning supplies and the ease of washing 24 hours daily.  Easy to use – our video-guided belt system makes it easy and stress free to wash with us – no metal track to line up with and ding up your wheels! You will always be pleased with the results – we guarantee our quality.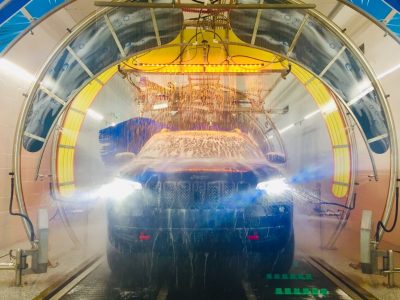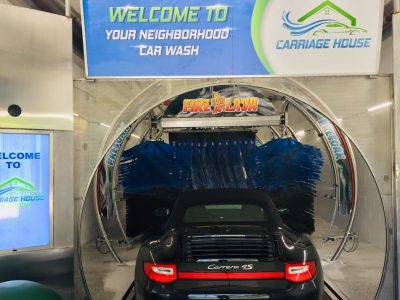 SINGLE & UNLIMITED WASH OPTIONS
Wash more than twice a month and value convenience? Our Unlimited Wash Club is for you. Sign up at the car wash at the auto cashier in just a few minutes, sign up online or download our App. Additional savings of $5.00 / month for any additional car in the family.  Unlimited Wash Club Members  enjoy 24/7 access, multi-car discounts and other exclusive benefits.   Plus we don't invade your personal space – no ugly RFID tags here. We simply recognize your license plate each time you visit.
$35/month
$15 Single Wash
$30 Per Addtional Car
Includes Basic Plus
*Triple Foam Conditioner
*UV Body Protectant
*Tire and Wheel Blasters
*Underbody Power Wash
*Instant Wax Shine
Join Now
Best Value
$45/month
$20 Single Wash
$40 Per Additional Car
Includes Deluxe Plus
*Underbody with Rust Inhibitor
*Hot Lava Bath
*Carnauba Wax Treatment
*Tire Shine
*Seasonal (Bug or Salt Treatment)
*Heated Power Dry
Join Now
There is no better car wash experience.  With the best and safest technology,  free vacuums and interior cleaning supplies, various ways to save, and the unique convenience of washing 24 hours daily – there is no other car wash like Carriage House Car Wash.  As Your Neighborhood Car Wash  we are committed to building relationships with and supporting our local community organizations, schools and businesses. Experience it for yourself with the comfort knowing we guarantee our quality.     
Contact us
7489 Wooster Pike, Cincinnati OH 45227
Phone: 513-272-3764