Ways to Save
U-Wash Points, Get A Free Wash and Washbooks
Earn a free wash with U-Wash points
How to earn free washes:
Download the Carriage House Car wash app
Put your car's license plate in your profile
Buy a wash at the pay station
Earn one U-Wash points per dollar spent. For example, buy a Basic wash for $10, get 10 U-Wash points
The app will automatically track the U-Wash points for you
Once you have earned 200 U-Wash points you can redeem for a Carriage House Best wash. The pay station will prompt you on how to redeem a free wash or ask a team member
You will be notified of special deals or double points days in the app
Disclaimer – you do not get U-Wash points for Unlimited or Washbook purchases.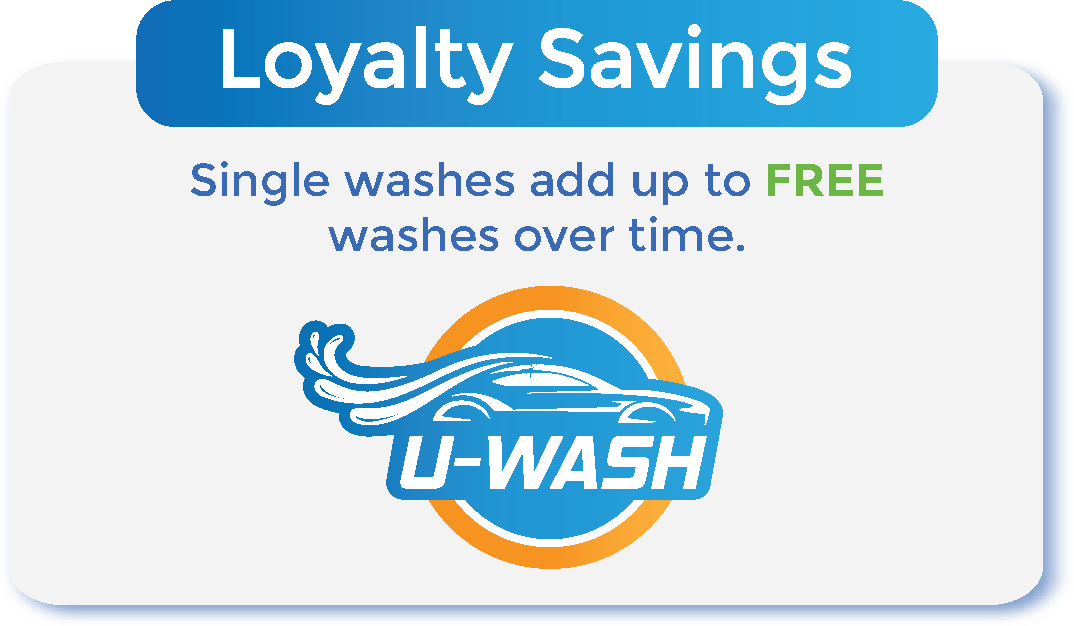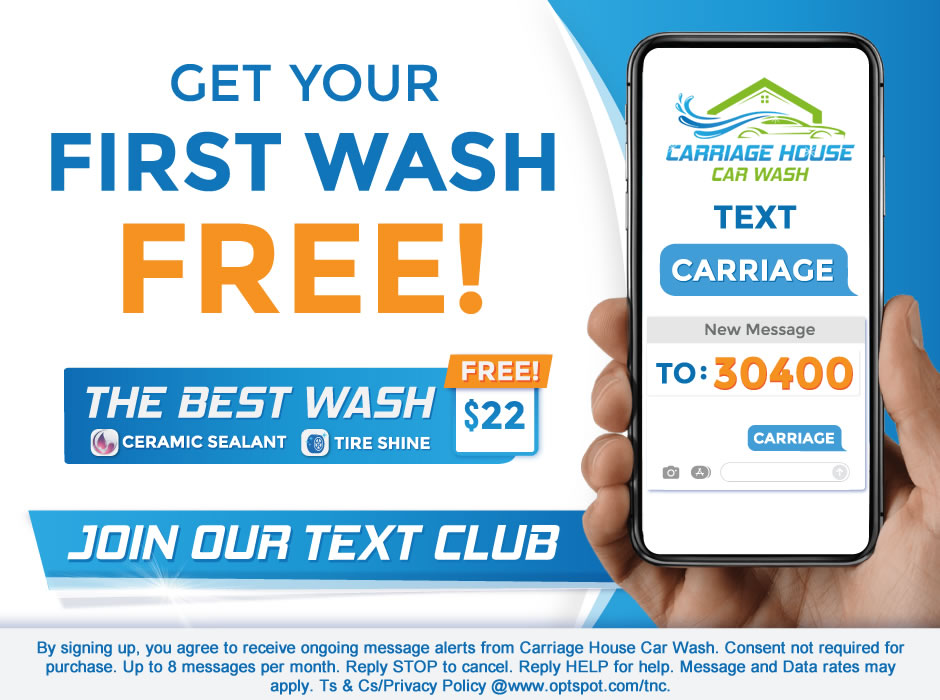 Get a "Get a FREE The Best Wash"* when you join our text club.
This way you will learn about any special promotion and receive various discounts.  We may also run contest to win free washes.
Create a new text or simply scan the QR code to the right into your phone and send the message.
*Free Wash expires 14 days from issuance.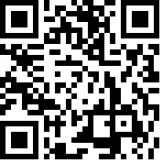 Bundle and Save

Looking to save on you washes?  Looking for a contact-less experience without the monthly commitment?  Washbooks could be your answer.
No commitment.
They don't expire.
Washbooks can be purchased on your phone electronically for contact-less redemption.
Washbooks can be purchased as a physical card for a gift for someone
If you buy a Washbook in our App, add your vehicle profile and license plate and the wash will be automatically redeemed – avoid rolling down your window and scanning at the pay station.
Everyday Savings on our popular WashBooks cards.
Buy 4 Washes and Get 1 Free for a Total of 5 Washes!
Carriage House Best: Buy 4 for $88 and get 5 total washes…that's $22 in savings!
Carriage House Wheels & Wax: Buy 4 for $68 and get 5 total washes…that's $17 in savings!
Carriage House Basic: Buy 4 for $40 and get 5 total washes…that's $10 in savings!
3 Ways to Buy a Washbook
To purchase for yourself and link to your account, please use your App.
Purchase online HERE and receive an email voucher.
To purchase a physical card (as shown), either stop in our office or give us a call at 513-272-3764