About Us
Carriage House Neighborhood Wash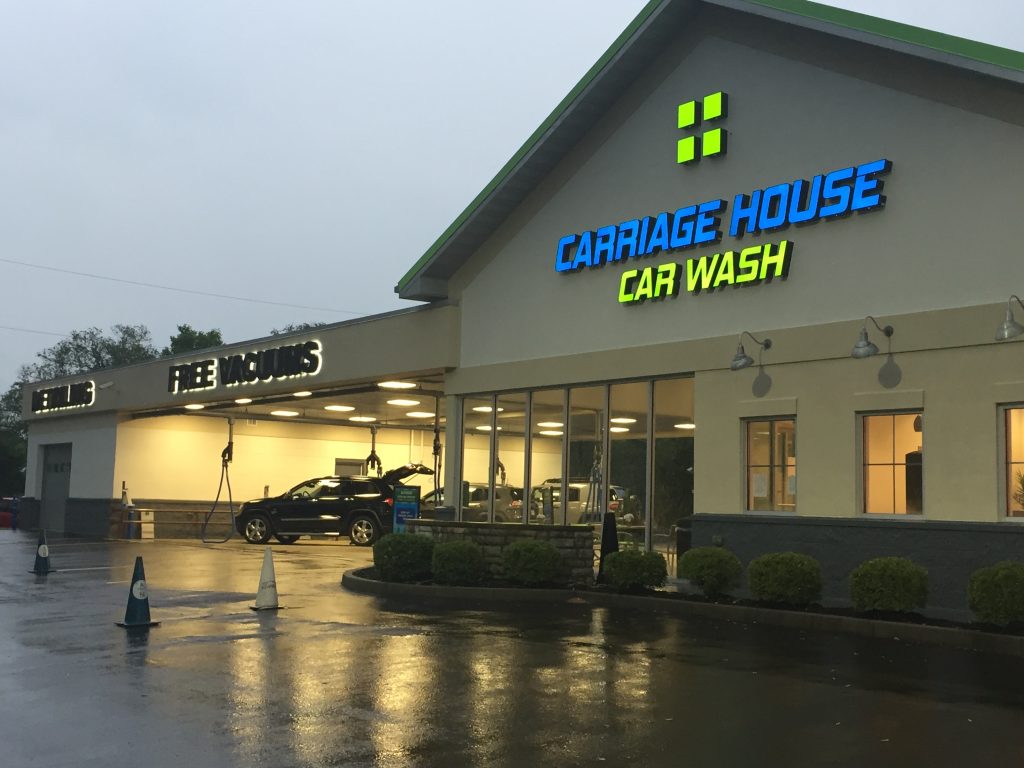 We believe there is no better car wash experience.  With leading wash technology,  free vacuums, interior cleaning supplies, various ways to save, and the unique convenience of washing 24 hours daily (at Carriage House Express locations) – there is no other car wash like Carriage House Neighborhood Wash.
Experience it yourself with the comfort of knowing we guarantee our quality.

Our car wash offers a low stress experience as you to remain in your vehicle during the automated wash process. Few other car washes can compete with the comfort, high-quality, speed, convenience and great rates that Carriage House Neighborhood Wash offers its customers. 
When you exit this state-of-the-art wash after purchasing our Carriage House Best Wash, you will be very impressed and your automobile will be clean, shiny, and dry… we guarantee it! 
Additionally, for your convenience, we offer free self-serve vacuums, free basic cleaning supplies and towels.
We Invested in Leading Technologies:
License Plate Readers – License plate information can be entered at the pay station, on the app, or even over the internet thanks to high end technology and sophisticated software. This system allows you to make a purchase or renew your membership remotely without visiting the car wash.
Conveyor Belt – Our system moves the vehicle through the wash tunnel instead of a traditional roller or chain system used by most other tunnel washes. The conveyor system allows for a smooth, comfortable, stress free loading process into the wash tunnel without risking damaging rims.
Vehicle Monitoring – Our software, equipment, and people go to work to make sure we minimize the occasional in-tunnel rear-end bump before they happen.
Soft Cloth and Closed Cell Foam Washing – We use carefully engineered detergents and soft cloth /foam brushes specifically manufactured to be safe on car surfaces.  The same items are used by the world's leading car companies including BMW, Mercedes and Jaguar to clean their cars and have them looking their best for sale. It's a new technology that is safe (won't scratch your car like other alternatives), fast, eco-friendly and delivers showroom results.
Our Story
From the Beginning
We are a group of self-admitted car wash geeks. The two founders – who have over 20 years of Fortune 500 executive experience – met at the lunchroom in 2005 at their company and discovered they had a common passion – the car wash industry. Dave mentioned that he had worked for a car wash in high school and college and had always wanted to start his own car wash someday. Justin had also been thinking about starting a car wash having been an investment banker in the automotive aftermarket industry early in his career. From there a lifelong partnership and special friendship was created. Carriage House Auto Spa opened in 2006 in Loveland and has been successfully operating ever since.
In 2018 Dave and Justin launched a new vision for the company to create a unique experience for customers, employees and the community. With this, Carriage House Car Wash became the expanded vision for an industry-leading concept based on excellence, core operating principles and values and innovation. The first Carriage House Car Wash was launched in 2019 in Mariemont, OH, and the company is aggressively growing its presence in the market with the best team in the industry.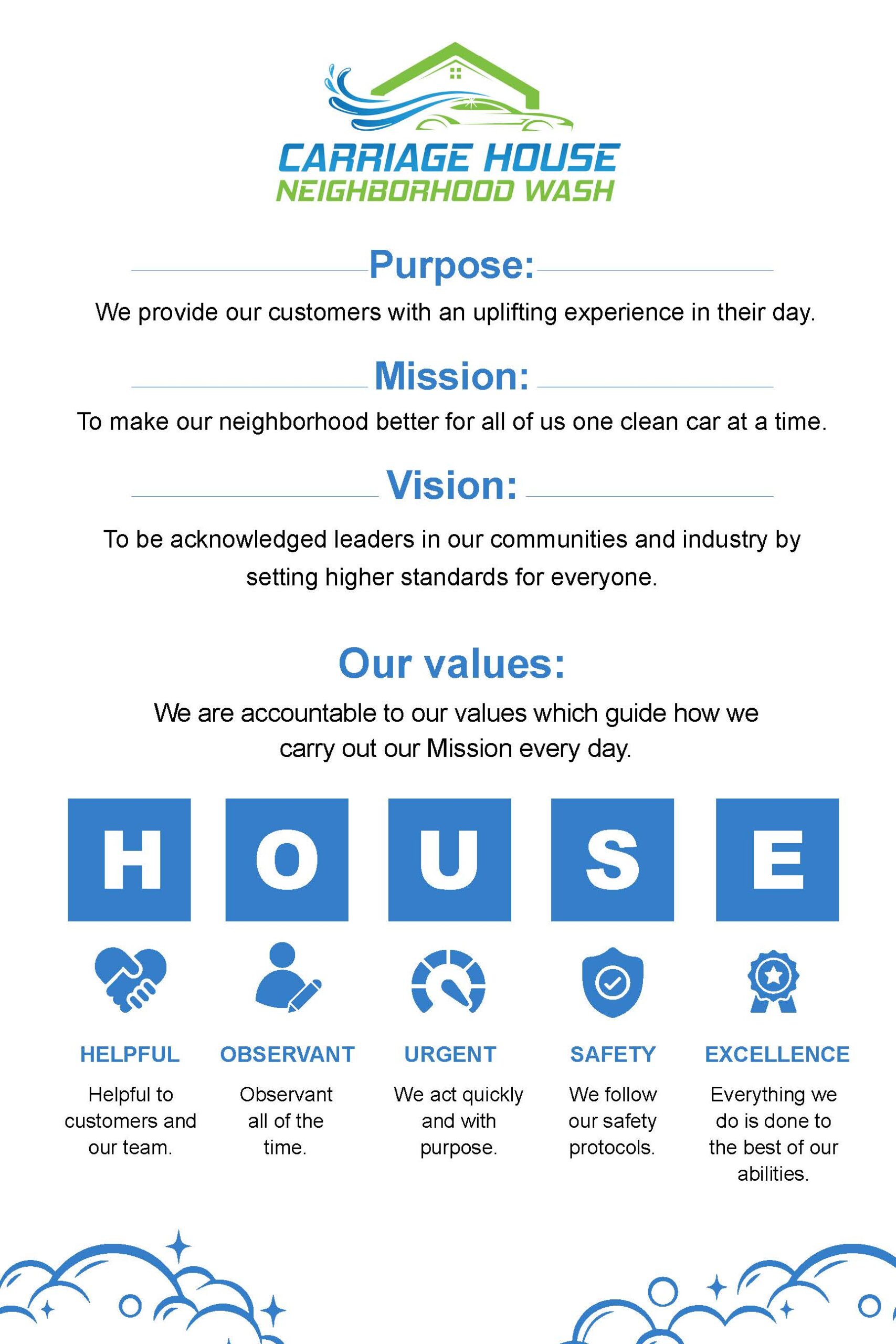 We fill a gap in communities where most retail service businesses are now corporate owned and institutionally operated. We call our approach the Neighborhood Car Wash. This is accomplished by combining classic customer service principles with state-of-the-art technology. The differences? Free vacuums and interior cleaning supplies, open 24/7 (at Carriage House Express locations), a moving belt system to make self-loading stress free, a brightly lit safe and clean environment, affordable unlimited wash membership plans.