Ways to Save
Here is where you will find our current promotions
Earn a free wash with U-Wash points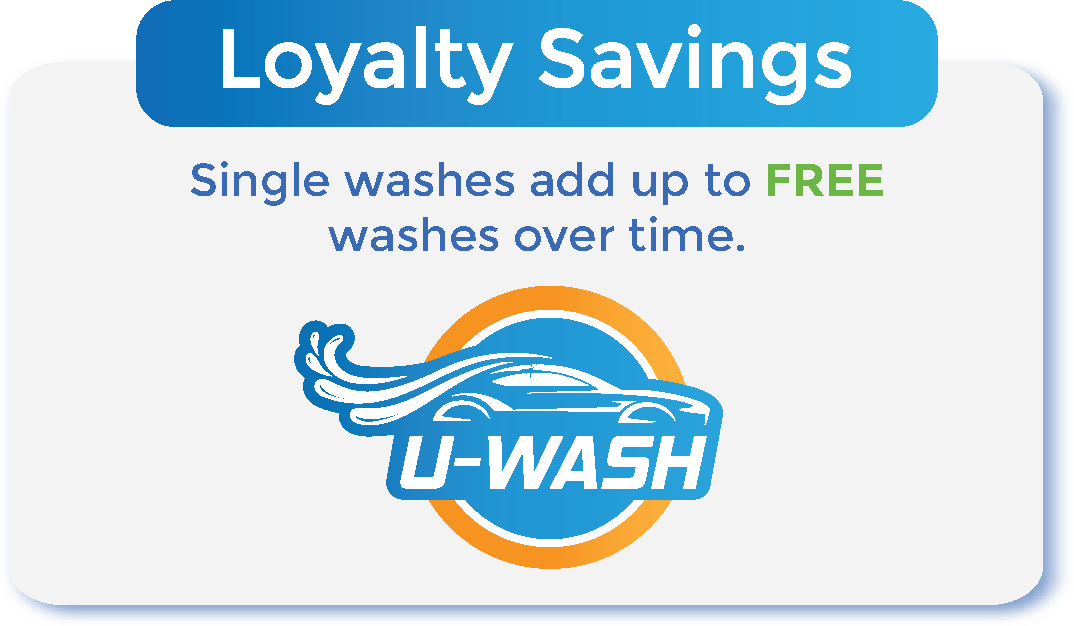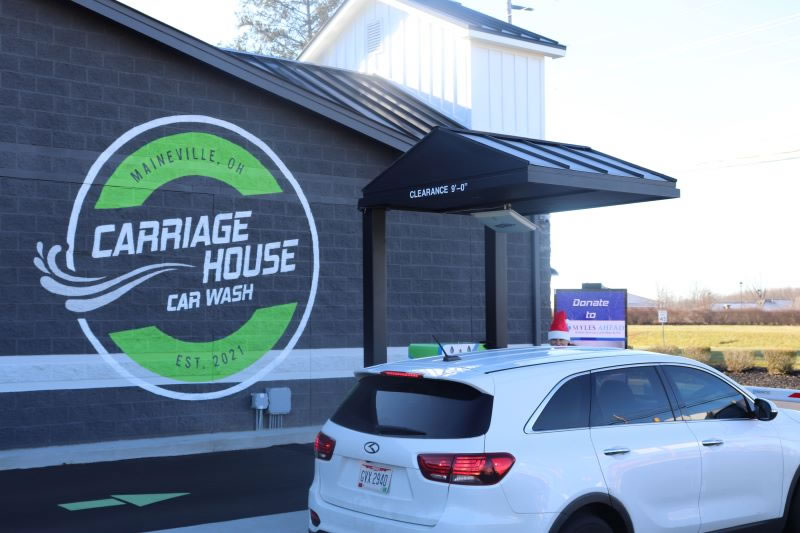 How to earn Free Washes:
Download the Carriage House Car wash app
Put your car's license plate in your profile
Buy a wash at the pay station
Earn one U-Wash points per dollar spent. For example, buy a Basic wash for $10, get 10 U-Wash points
The app will automatically track the U-Wash points for you
Once you have earned 200 U-Wash points you can redeem for a Carriage House Best wash. The pay station will prompt you on how to redeem a free wash or ask a team member
You will be notified of special deals or double points days in the app
Disclaimer – you do not get U-Wash points for Unlimited or Washbook purchases.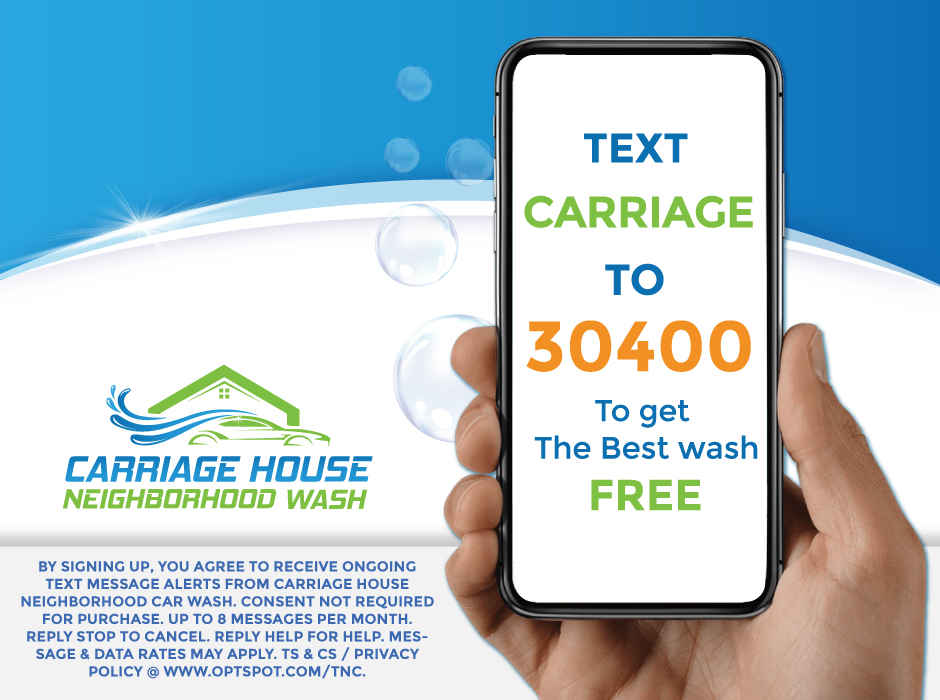 Get a Get a FREE The Best Wash* when you join our text club.  This way you will learn about any special promotion and receive various discounts.  We may also run contest to win free washes.
Create a new text or simply scan the QR code to the right into your phone and send the message.
*Free Wash expires 14 days from issuance.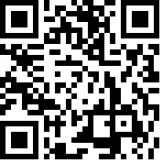 Bundle and Save

Looking to save on you washes?  Looking for a contactless experience without the monthly commitment?  Wahsbooks could be your answer.
No commitment.
They don't expire.
Can be purchased on your phone electronically for contactless redemption.
Can be purchased as a physical card for a gift for someone
If purchased electronically they can be redeemed automatically if you have your car profile and license plate in our system.
See our current special pricing.  Purchase through your app to have them automatically applied to your account. Then add your vehicle information, including license plate, and they can be redeemed automatically at our pay station without even rolling down your window.
Website purchases will not be assigned to your account as they will be in physical form.  After purchasing if you would like to have them added to your profile please contact us.
A great gift idea for you or someone else.
Give the gift of a clean car.

Everyday Savings on our popular WashBooks cards.  Buy 4 Washes and Get 1 Free for a Total of 5 Washes!
Carriage House Best:  Buy 4 for $80 and get 1 washes free for a total of 5 washes…that's $20 in free washes!
Carriage House Deluxe: Buy 4 for $64 and get 1 washes free for a total of 5 washes…that's $16 in free washes!
Carriage House Basic: Buy 4 for $40 and get 1 washes free for a total of 5 washes…that's $10 in free washes!
2 ways to Purchase
To purchase for yourself and link to your account, please use your App.
To purchase online and receive an email voucher.
To purchase a physical card(as shown), either stop in our office or give us a call at 513-272-3764