App, Washbooks & Gift Cards
Treat Yourself or a Friend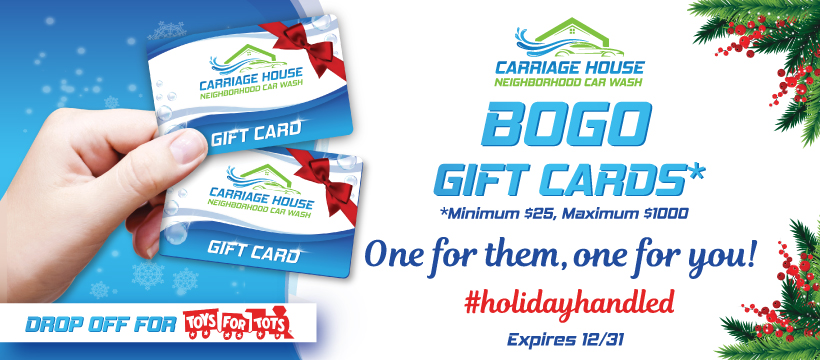 Gift Cards
Looking for that special gift of a clean car?  Purchase a Gift Card for any amount that you want.  Unlike WashBooks which are purchased for a specific wash package, gift cards can be redeemed for any washes.
Stop in today or call us at 513-272-3764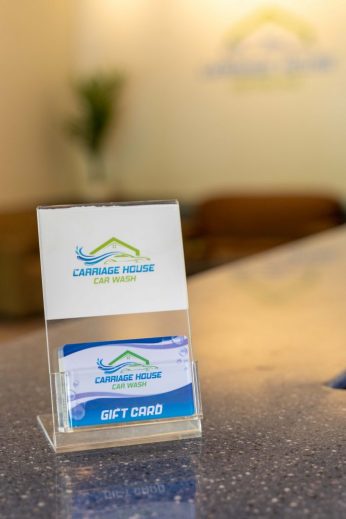 WashBooks
Washbooks are bundles of washes.  Typically they are sold as a buy 4 get 5 washes.  The can be purchased for virtual redemption thru you App or as a physical card.
Washbook are available for the Carriage House Best, Deluxe and Basic wash packages.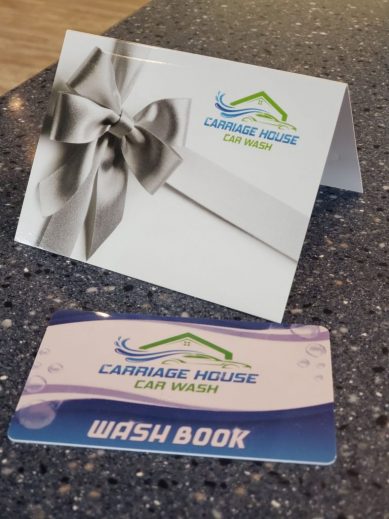 Personalize Your Experience
the Carriage House App
Your experience. Your way. Download our App for the ultimate convenience, savings and simplicity. Purchase wash bundles for a discount, earn free washes with loyalty points or sign up for and manage the Unlimited Wash Club program.
Loyalty points provide great savings.  Simply add your license plate (no spaces) and vehicle information under Manage Vehicle in the App to be on your way to FREE washes.